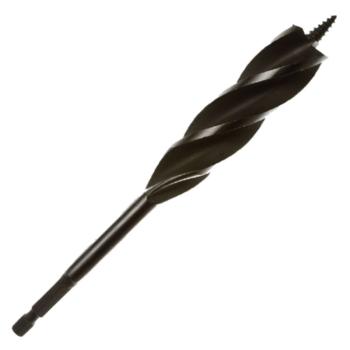 Armeg 32mm Nail Proof Wood Beaver Drill Bit
Stock Code: ARMWWBNP32
£
20.85
(exc VAT) Each
£25.02

(inc VAT) Each

Online: Out of stock. Delivery normally 3-4 days
Cardiff: Out of Stock
Bridgend: Out of Stock

32mm Wood Beaver Drill Bit - Nail Proof Bi-metal
Designed with all the benefits of the standard Wood Beaver, the new 'Nail Proof' features a Bi-Metal cutting head for longer life when drilling in nail embedded wood.
Stronger cutting head design allows the Wood Beaver to provide effective drilling even after nail strikes.
High speed steel cutting head increases durability in tough materials for longer life.
Robust profile of 4 precision ground cutting teeth provides extreme resistance to hard objects.