Irwin Jack

The DS300 is a superbly built and heavy duty disc sander; a real workhorse that will provide years of reliable service in the workshop.Featuring a cast iron body, disc and table, this machine is more than capable of withstanding heavy sanding tasks. The powerful 1hp motor provides plenty ofpower and torque to easily handle large sections of timber and the dynamically balanced disc ensures smooth operation.This machine is in a different league to other disc sanders. When seen in action, the build quality and performance speak for themselves.
Features
Tilting Table
The table can tilt up to 45º, giving great flexibility of use, particularly when used in conjunction with the adjustable mitre fence (included).Effective Manual Brake
Effective Manual Brake
Rack and Pinion Table Tilt
Dust Extraction
Specification
Disc Size: 305 mm
Table Size: 435 x 165 mm
Disc Speed: 1420 rpm
Motor: 1 hp
Weight:33 kg
Size: H400 x W510 x D450 mm
Standard Equipment
Mitre Fence
Warranty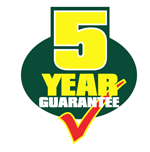 This machine is on display in our Cardiff showroom. Should you wish to make further enquiries about purchasing or arrange for an in-store demonstration please feel free tocontact us.
NOTE: This machine may be subject to pallet or tail lift delivery charges. Please contact us for a quotation.