Job Opportunities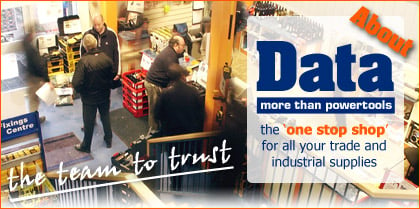 Do you think you have what it takes to be part of the Data team?
The company's reputation has been built on quality product, customer care and service.
All employees are encouraged to embrace the company's core S-E-R-V-E values: Show You Care, Elevate the Spirit, Respect Everyone, Value Feedback, and Exceed Expectations.
We are looking for employees with the following characteristics:
Team Player - Develops a positive, respectful, productive and professional work ethic through positive connections with others and treats all associates with respect and dignity.
Customer Focus - Delivers legendary service that meets and exceeds all customers' expectations and leverages the voice of the customer to consistently improve service, standards, quality, and friendliness.
Results Driven - Consistently meets and exceeds goals, exhibits professional courage and innovation to drive the business forward.
Business Acumen - Creates and communicates a persuasive vision, competitive winning strategies, and ensures store and individual goals are aligned with company goals.
We offer a competitive salary and benefits package in a modern and friendly working environment. We are currently recruiting at our head office in Cardiff and our Bridgend branch for...
Stores / Warehouse staff. Responsible for goods inwards and outwards.
Powertool Repair Technician. Experienced at tool and machinery maintenance.

Please send your cv to mike.dando@datapowertools.co.uk if you are interested in being part of our team.