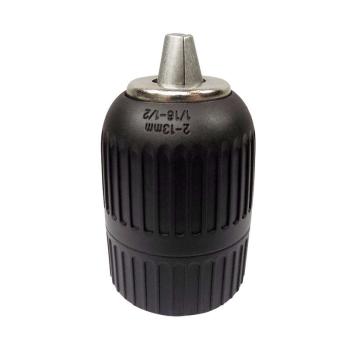 Spectre 1/2" x 20 UNF Medium Duty Keyless Chuck
Stock Code: SPESP17044
£
8.33
(exc VAT) Each
£10.00

(inc VAT) Each

Online: In Stock
Cardiff: Out of Stock
Bridgend: In Stock

This Spectre twin plastic sleeved keyless chuck can be used for both cordless and corded power tools, air tools and drill presses with the following specification:

Fitment: 1/2 inch x 20 UNF

Hardened and tempered steel is used for the bit clamps at the head and are toothed to make sure you have a tight grip on your drill bit.

Fully compatible with all the major power tool brands, including Makita, Dewalt and Bosch.


Spectre Tools is a quality brand of tools and equipment available exclusively through selected dealers.