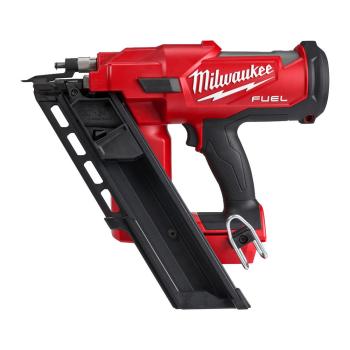 Milwaukee M18FFN-0C M18 FUEL Framing Nailer in Case (Bare Unit)
Stock Code: MIL4933471406
£
339.99
(exc VAT) Each
( £214.46 Off )
£407.99

(inc VAT) Each

( £214.46 Off )

Online: In Stock
Cardiff: In Stock
Bridgend: In Stock


Features
The frame nailer M18 FUEL ™ with 30/34 degrees sets the new standard for wireless frame nailers.
With our nitrogen spring mechanism, the brushless POWERSTATE ™ motor and REDLINK ™ Intelligence, this nailing machine offers you pneumatic performance as well as the ease and freedom of wireless power supply.
With this frame nailing machine you can handle even the most demanding assembly applications.
To keep you productive and efficient all day long, the frame gun fires 3 nails per second without a break-in period.
This means that a nail will be fired as soon as you pull the trigger.
In addition, the wireless nail manufacturer only works with our REDLITHIUM ™ batteries and sealed compressed nitrogen to power each nail, eliminating the cost of gas cartridges compared to other manufacturers' nailers.
The frame nailer M18 FUEL ™ with 30/34 degrees offers the pneumatic performance and durability that professional users expect without the expense of a compressor, a hose or a gas cartridge.
Specification
Battery capacity (Ah) 5.0
Nails per battery (max.) 700
Nail diameter (mm) 2.8-3.3
Weight incl.battery (kg) 4.7
Angle (° C) 30/34
Nail length (mm) 50-90
Voltage (V) 18
Li-ion battery type
Standard Equipment
M18FFN-0C Bare Unit
Carry Case

Warranty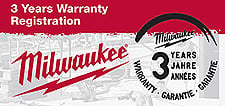 click above logo for details and to register your warranty