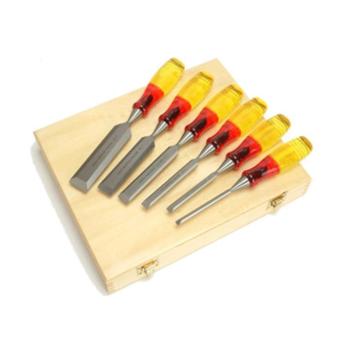 Irwin Marples M373 Splitproof Bevel Edge Chisel - Set of 6
Stock Code: TBKMAR373S6
£
69.99
(exc VAT) Each
( £66.91 Off )
£83.99

(inc VAT) Each

( £66.91 Off )

Online: In Stock
Cardiff: Out of Stock
Bridgend: In Stock

Blade, bolster and tang forged from one piece of steel.
Edges bevelled to enable easier working in tight corners.
Fitted with 2 tone splitproof plastic handle which will withstand heavy usage.
The set of 6 contains 1 each of :-
1/4in, 3/8in, 1/2in, 3/4in, 1.in, and 1.1/4in. ( 6, 10, 12, 18, 25, and 32mm).