Makita DHS710ZJ 18Vx2 Circular Saw (Body Only)
Stock Code: MAKDHS710ZJ
£
149.00
(exc VAT) Each
( £96.00 Off )
£178.80

(inc VAT) Each

( £96.00 Off )

Online: In Stock
Cardiff: In Stock
Bridgend: Out of Stock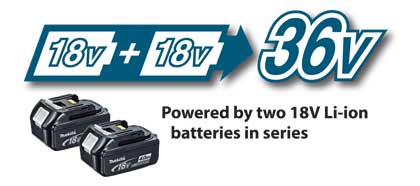 Twin 18v Cordless 2x 18v Batteries will power the 36v DC motor. The 36v DC motor delivers more power and run time without leaving the 18v Lithium-ion platform. When different capacity batteries are used together (for example, 4.0Ah BL1840 and 3.0Ah BL1830, or fully charged BL1830 and 70% charged BL1830), the machine stops when the battery with less capacity is empty.All our twin 18v machines come with a Mak
Pac stacking connector case. * Twin 18v machines must have two 18v batteries connected and with charge before they will operate.
Features
Powered by two 18V Li-ion batteries in series to supply energy to the powerful 36V DC motor drive system.
Compact and lightweight design.
Rear dust exhaust.
Same depth of cut as HS7100.
Durable but lightweight magnesium die-cast blade case and safety cover.
Blower function to clear wood dust from cutting line.
Specification
Battery Type Lithium-ion
Voltage x2 18 v
Battery Capacity Up to 4.0Ah
Blade Diameter 190 mm
Max Cut @ 0º 66 mm Max Cut @ 45º 49 mm
Max Cut @ 50º 44 mm Bore (B) 20 mm
No Load Speed 4600 rpm
Vibration K factor1.5 m/sec²
Vibration: Cutting Wood 2.5 m/sec²
Net weight 4.7 kg
Standard Equipment
No Batteries or Charger are included. Body Only
Warranty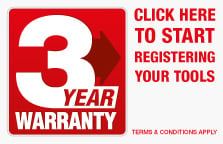 Related Products