Makita JN3201J 3.2mm Nibbler
Model JN3201 Nibbler is the aesthetic change model of current model JN3200 by using Motor housing of Angle grinder GA5010 series and Rubberized soft grip. Its Blade section is the same as Nibbler JN3200.Addition to the above, it has the following advantages:710W continuous rating input.Low noise level at 81 d
B(A).J model complete with Mak
Pac connector case.
Features
Ergonomically designed handle with rubberized soft grip provides comfortable grip and more control while minimizing hand fatigue and pain.On tool storage for hex wrench.Low noise level for comfortable working.
Specification
Max cut in mild steel 3.2 mm
Max cut in stainless steel 2.5 mm
Max in aluminium 3.5 mm
Input Wattage 710 w
No Load Speed 1,300 rpm
Vibration K factor1.5 m/sec²Vibration: Cutting Metal 10 m/sec²Net weight with pipes 3.4 kg
Warranty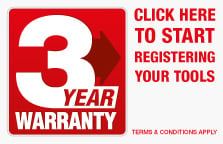 Please select a product to add a review to.