Makita BO4556 Palm Sander
A new design of easy-grip body shape makes the new Makita BO4556 finishing palm sander a pleasure to use, the new slimline body smaller for more comfortable handgrip. This feature will particularly appeal to ladies with smaller hands who want to use these efficient Makita palm sanders for decorating preparation, furniture work or craft activities, but will also be greatly appreciated by professional decorators as it will be much more comfortable in extended use.

The new Makita BO4556 slimline palm sander is a 200watt machine that generates up to 14,000 orbits per minute with a 1.5mm eccentric orbit for very fine finishing. The abrasive mounting pad measures 112mm x 102mm which enables a 114mm x 140mm sheet to be fitted when the clamp fixing is used. This new Makita palm sander, which weighs just 1.1kg to further enhance the slimline grip feature, have full through-the-sheet dust extraction with rear mounted dustbag; alternatively it can be connected to a full size dust extractor vacuum unit. Further operator comfort is afforded by the soft-start system which allows time for the motor to speed up to maximum revs without the torque kickback. This new Makita palm sander provides versatility, high performance and total operator safety.
Features

New easy-grip body shape
Velcro and clamp fixing options
Low weight and low vibrations
Specification

Pad Size: 112 X 102mm
Abrasive Sheet: 114 X 140mm
Orbital Action: 1.5mm
Orbits Per Minute: 14000
Net Weight: 1.1Kgs
Standard Equipment

Abrasive papers (pack of 6)
Dust bag assembly
Punch plate
Warranty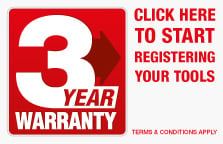 Please select a product to add a review to.