The HiKOKI European Truck Tour is coming to Cardiff on Monday 8th July !!
Posted on 30/11/-1
See demonstrations, try the tools for yourself, and enter competitions!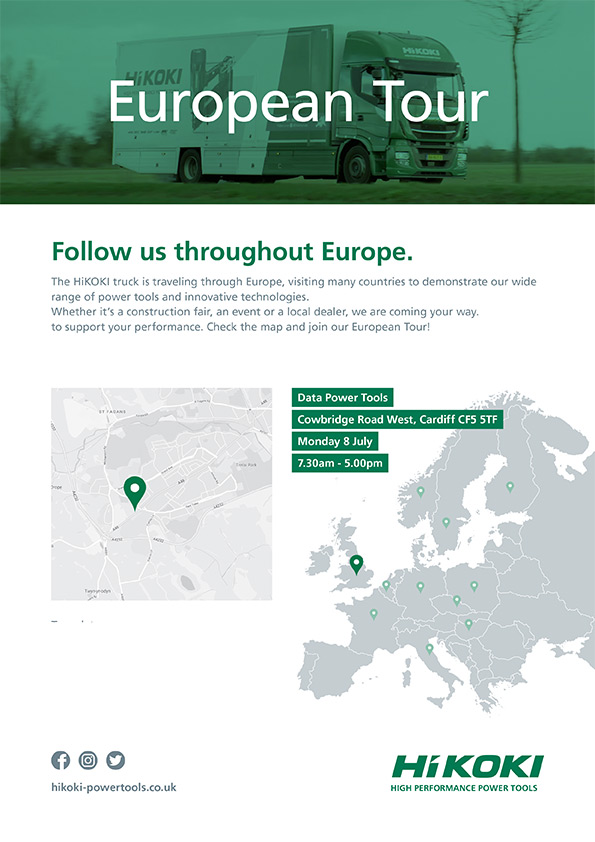 On Monday 8th July 2019 HiKOKI's roadshow arrives in South Wales, showcasing "new products from the world of HiKOKI" at Data Powertools Ltd – Cardiff branch.
Their huge truck containing the entire range of HiKOKI (formerly Hitachi) machines, together with their new products, that provide the best solutions for many different applications will be on show.
Expect to see:
Demonstrations of HiKOKI tools
Test out new and existing products. Try before you buy!
Receive expert advice from HiKOKI and Data staff members
Find perfect solutions for your unique applications