On Friday 2nd March 8am to 5pm and Saturday 3rd March 8.30am to 12pm we will be hosting demonstrations from Record Power and Hitachi Power Tools.
**CANCELLED DUE TO WEATHER CONDITIONS**
SPECIAL OFFER PRICING WILL BE MADE AVAILABLE ONLINE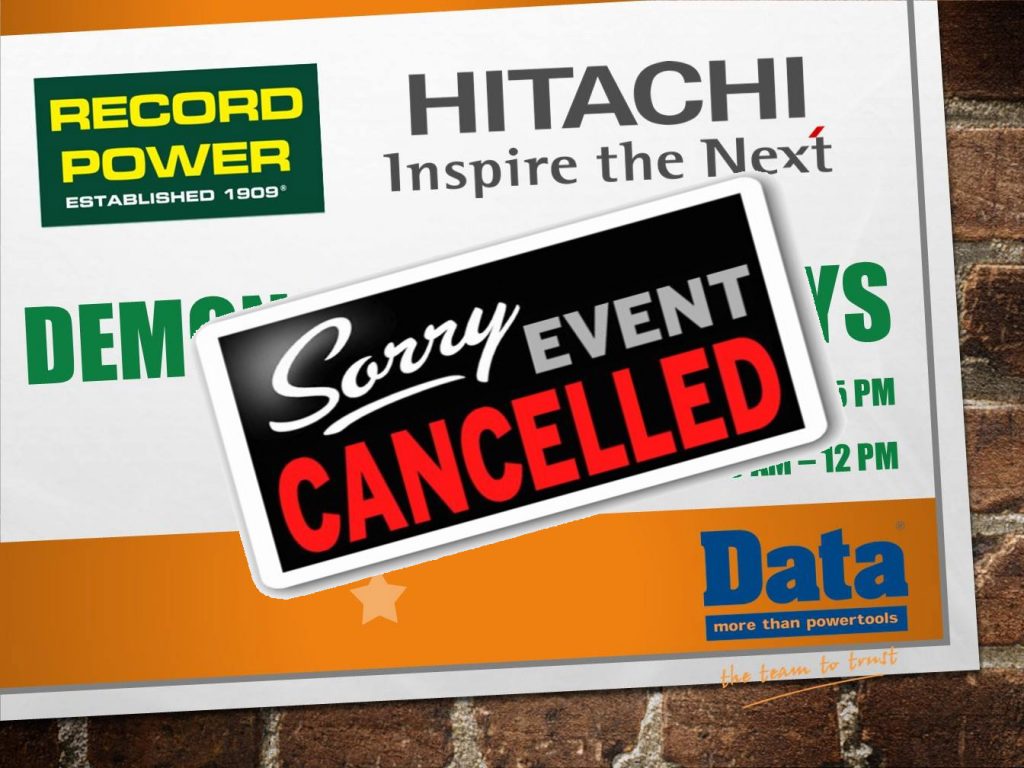 There will be exclusive show offers on power tools and woodworking machinery such as lathes, bandsaws, bench grinders, dust extractors, workshop air cleaners, table saws, planer thicknessers, morticers, bench drills, router tables, sanding machines, spindle moulders, bench sanders and more which will even beat the amazing value deals available in the exclusive show offers.
Attending these shows is an invaluable experience, as the quality of our products can be appreciated first-hand and our knowledgeable and friendly staff are always available to offer expert help and guidance to ensure you make the best choice of tool for your work.
Call 02920 595710 for more info..