10 reasons to choose Data as your supplier of power tools, hand tools, accessories and machinery
Why Choose Data ?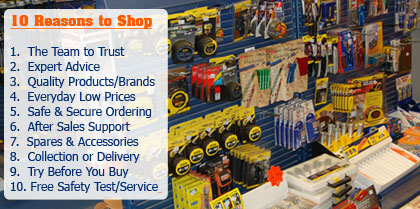 1 - 'The Team to Trust'

We were established in 1969. Therefore we have 50+ years of experience in supplying the trade, industry, craftsmen and serious hobbyists. We are trusted suppliers of large international corporations, county councils, schools, colleges, police/fire/ambulance services and government agencies. We are proud to have been involved in providing goods, training and dedicated after sales service for large projects such as the construction of the Millennium Stadium in Cardiff.
2 - Expert Advice

We help. How many times have you walked into a store or called an order hotline and the staff are unable to answer a technical question or recommend the right tool for the job? It's our knowledgeable staff that set us apart from others. We are tool enthusiasts so we have the answers you are looking for. Some of us are ex-tradesmen, some are woodworkers, some are metalworkers, we all love what we sell and you will notice this when you communicate with us. We go home and work with the same tools we sell to you. We have close working relationships with manufacturers and will willingly call them to solve a problem you may be experiencing or to source an item that is difficult to find.
3 - Quality Products - Quality Brands

We know our tools. We stock only the best tools and the best value for money products on the market. This is why we stick with quality, recognised brands that perform well. We assess and often test new products to see if they meet our high standards before allowing them into our stores.
4 - Everyday Low Prices

We don't advertise regular sales with discounts off manufacturers list prices. We sell at low trade prices all year round. We constantly negotiate special deals with our suppliers and without fail we pass the discount onto you. Why not sign up to our newsletter so you don't miss out on our latest specials.
5 - Safe & Secure Ordering

When you register or place an order with us your information is kept safe and secure. We at Data do not have any access to your credit card details. We use Sage Pay to process your payments and they have achieved the highest level of compliance under the Payment Card Industry Data Security Standard (PCI). They adhere to the most stringent levels of fraud screening, ensuring that your details remain secure throughout the transaction process. All sensitive data is secured using the same internationally recognised 256-bit encryption standards used by, among others, the US Government.
6 - After Sales Support

"If we sell it we repair it"--- that's our service motto. When your tool takes a beating or in the unlikely occurence that your tool develops a fault we are ready to help. Our 'in-house' repair facilities are located at all of our stores. We are authorized warranty service agents for all the top brands we sell. In fifty years of trading we have built an excellent reputation for our second to none after sales support.
7 - Spares & Accessories

We stock thousands of popular spares and accessories for our products. We understand the frustration of buying a tool and then not being able to get hold of a part or accessory needed to complete the job at hand. If you can't find it online then contact us and we will get it to you as quickly as possible.
8 - Convenient Collection or Fast Delivery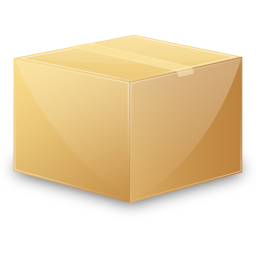 Need something quickly? As you enter the checkout process online you will be presented with a number of options. Choose which option is best for you. If you are in South Wales why not pop into one of our stores and collect your order. Wait for your confirmation email or give us a quick call before coming to confirm that its ready for collection. Fast next day delivery is available to most of the UK. If you are based overseas please contact us for a quotation for delivery. For more information see our Delivery & Collection Information Page
9 - Try Before you Buy*

(In-store customers only)
If you have a production problem we will do our best to provide a solution. In most cases you can be assured that what we recommend is the best solution for the job at hand. However if you are working on a new procedure, then a facility to 'test run' or "trial" a product can often be arranged. Look out for our 'in-store' or "on-site" demo days or we can arrange for a manufacturer to contact you with regard to your particular application.
10 - Free Service Check*

(In-store customers only)
When you purchase a power tool or portable machine from us you also qualify for a 'FREE OF CHARGE' service check. Just leave the machine at one of our in-store repair facilities within 1 year of purchase along with your receipt and we will do the rest. If a potential problem is discovered a warranty repair will be carried out. Any problem not covered by the terms of the warranty will be reported to you.