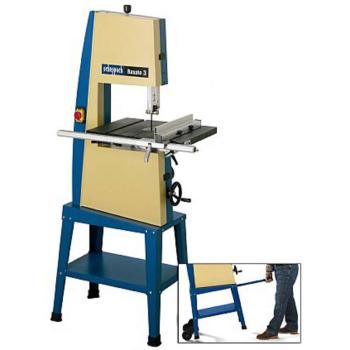 Scheppach Basato 3 Bandsaw 240v
Stock Code: SCH73190913
£
415.83
(exc VAT) Each
£499.00

(inc VAT) Each

Online: Out of stock. Delivery normally 3-4 days

Now supplied with Legstand, Wheel Set and Mitre Attachment !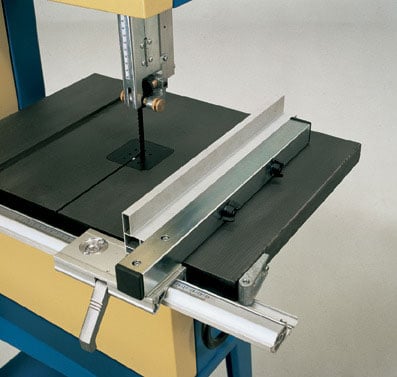 Precision rip fence with magnifier. Conveniently inserted from above for right and left hand use.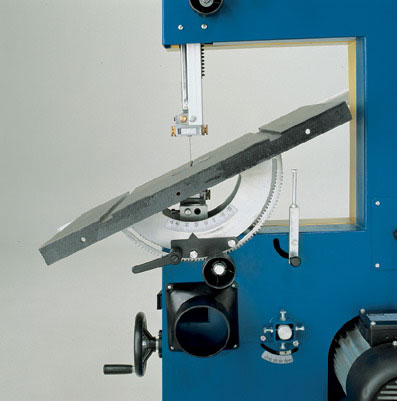 Large cast iron table with swivel capacity of -17° to +45° enhances versatility.
- Variable speed control by conveniently placed hand wheel.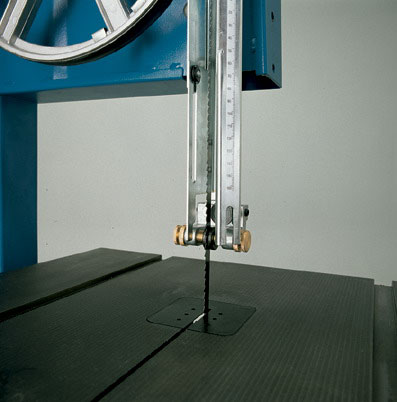 - Twin-3-roller-precision blade guides ensure precise cuts.







Features
For perfect adaptation to individual types of material, the Basato 3 offers you as special feature continuous speed control within a range from 370 to 750 m/min ensuring, at the same time, utmost accuracy by means of top and bottom 3-roller precision guides. For smooth running, the balanced and polished band wheels are fitted with a rubber facing.The tilting table copes with every task. The large cast iron table offers a safe workpiece support. The tilting table has a precise one hand setting control ranging from –-7° to +45°, while the throat width is 305 mm. The precision fence system is equipped with a magnifying glass. For your safety, the casing is protected by a door with a cut off switch.
Specification
Technical data Dimensions (L/ W /H) 860 x 600 x 1,680mm
Table size 548mm x 400mm
Table height 520mm
Table tilt adjustment -17° to +45°Blade wheel Ø 315mm
Sawblade Length 2.360mm
Sawblade Width (min-max) 2.5mm to 15mm
Cutting speed 370/750 rpm
Clearance Height160mm
Clearance Width 306mm
Suction connector Ø 100mm
Weight approx. 69kgs
Motor 230v 50HZ
Input 0.9kw (1.1hp)
Output 0.6kw (0.75hp)
Speed 1400 rpm
Switch/plug unit with no-volt release
Standard Equipment
Swivelling, large cast iron table top, ripping fence with magnifying glass, continuous adjustable speed control, tempered 3-roller precision saw bladeguide top and bottom, band wheels with rubber facing, balanced andpolished, suction connector.
Warranty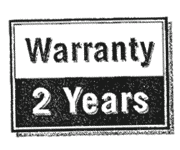 NOTE:This machine may be subject to pallet or tail lift delivery charges. Please contact us for a quotation.