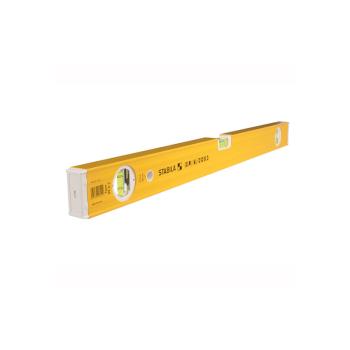 Stabila 80AN Level 2 Vial 120cm 48in
Stock Code: TBKSTB80AN120
£
29.48
(exc VAT) Each
£35.38

(inc VAT) Each

Online: Out of stock. Delivery normally 3-4 days
Cardiff: Out of Stock
Bridgend: Out of Stock

This spirit level can be used to check the horizontality of overhead surfaces by turning it and its horizontal vial upside down. In this so-called transfer position, you can then measure precisely from underneath.
Light metal rectangular profile with milled measuring surface for everyday use.
1 vertical vial and 1 horizontal vial.
Measurement accuracy: in the normal position 0.029deg = 0.5 mm/m. For overhead measurements: 0.043deg = 0.75 mm/m.
Stabila patent . Vials that are moulded in - No readjustment required.
Length 120cm / 48in