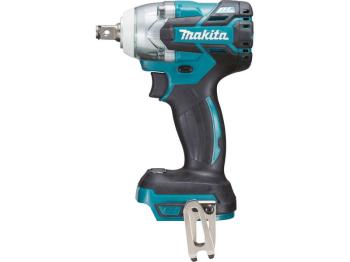 Makita DTW285Z 18V Brushless Impact Wrench ( Body Only )
Stock Code: MAKDTW285Z
£
139.00
(exc VAT) Each
( £34.75 Off )
£166.80

(inc VAT) Each

( £34.75 Off )

Online: Out of stock. Delivery normally 3-4 days
Cardiff: Out of Stock
Bridgend: Out of Stock

**THIS MODEL IS NOW OBSOLETE AND HAS BEEN SUPERCEDED BY DTW300Z


Features
Electric brake
Variable speed control by trigger
Forward/reverse rotation
LED job light
Brushless motor
Compact design with overall length of 147mm
Phosphorescent bumper
Ergonomic soft grip
Equipped with Battery protection circuit: designed to protect the battery from damages due to overdischarge, high temperature or overload current.
Battery fuel gauge
Reverse rotation auto stop mode: This mode works only with pulling the trigger fully in counter-clockwise rotation. When the bolt/nut gets loosened enough, the tool stops the impact and rotation in 0.2 seconds.
Specification
Voltage 18 v
Driving Shank 1/2" Square
Blows per Minute (Hi) - ipm 0 - 3500 ipm
Blows per Minute(Med) - ipm 0 - 2600 ipm
Blows per Minute (Lo) - ipm 0 - 1800 ipm
Standard Bolt M10-M20 High Tensile Bolt M10-M16 Maximum Output 280 w
No Load Speed (hard/med/soft) 0-2800 / 2100 / 1600 rpm
Max Fastening Torque 280 Nm
Vibration: Fastening Bolt 11.5 m/sec²
Vibration K factor 1.5 m/sec²
Net weight1.7 kg
Standard Equipment
Body Only
Warranty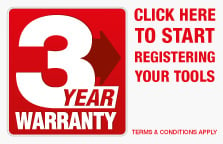 Related Products