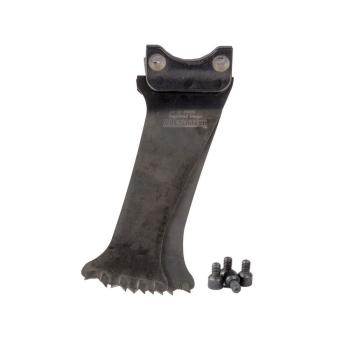 Arbortech Allsaw Plunge Blade Set
Stock Code: ADDARBL170PHP
£
83.32
(exc VAT) Each
( £5.68 Off )
£99.98

(inc VAT) Each

( £5.68 Off )

Online: In Stock
Cardiff: In Stock
Bridgend: Out of Stock

Features
Plunge Blade designed for fast single brick removal.
Cuts brick, mortar, soft stone, concrete blocks to 50 mpa, plastic, wood and composite materials, 125mm cutting depth.
Raking out purp-joints for re-pointing and brickwork repair.
Fast single brick removal, removes bricks with-out damaging the brick, enabling you to reuse the bricks.
Damp proof membrane replacement.
Fitting cavity trays and weep holes.
Raking out for lead flashings.
Chimney work, removing brickwork to gain access into the chimney flue, e.g: installing flue liners.
Cutting out expansion joints in brickwork.
Cutting out for electrical boxes, shower valves and pipe work.
Toothing out for bonding in brickwork.
Specification
Depth: 120mm (4 3/4")
Width: 7.2mm (9/32")
Standard Equipment
1x Arbortech Allsaw Plunge Blade Set