Metabo KGS255 Sliding Compound Mitre Saw Review
Posted on 30/11/-1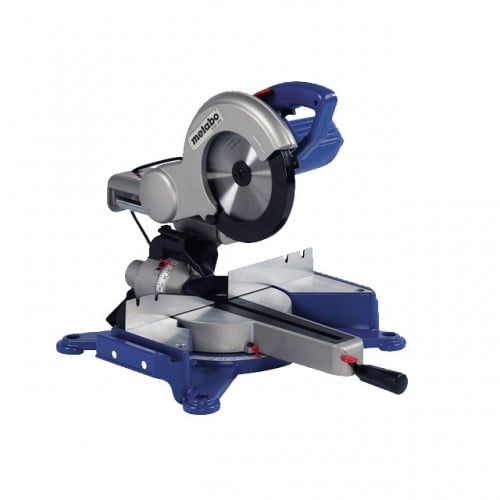 The Metabo KGS255 is a compact and useful machine. It's a straight forward tool with few frills,but is robustly made, easy to set and rewarding to use.. The saw is mounted on a wide alloy base with splayed feet for added stability. The revolving table has a press button adjuster for setting the click stops and a threaded handle for in-between settings. It turns to 45° in either direction. The one-piece fence is fairly low but is ready drilled to accept a false fence. The sawhead runs on a pair of rails which are shrouded underneath an aIloy casting that carries the main hinging bracket. This is strongly sprung and has a locking pin. The front handle is comfortably angled towards the user and houses a small trigger and thumb-operated saw guard release that allows the guard to open. The lower guard handily hinges up inside the upper guard. So there's no chance of catching your fingers.
A gutsy little machine, although its motor is a little fierce the sliding action is beautifully smooth.
This saw is available from Data online or in their local branches located at Cardiff and Bridgend.