German manufacturer Kasto's BSME2  is the ideal saw for a fabrication workshop offering large capacity cuts with automatic, adjustable downfeed.This sturdily constructed machine is brilliantly versatile covering a multitude of applications with it's double mitring facility. Sawing box section, tubes and solids will become a breeze.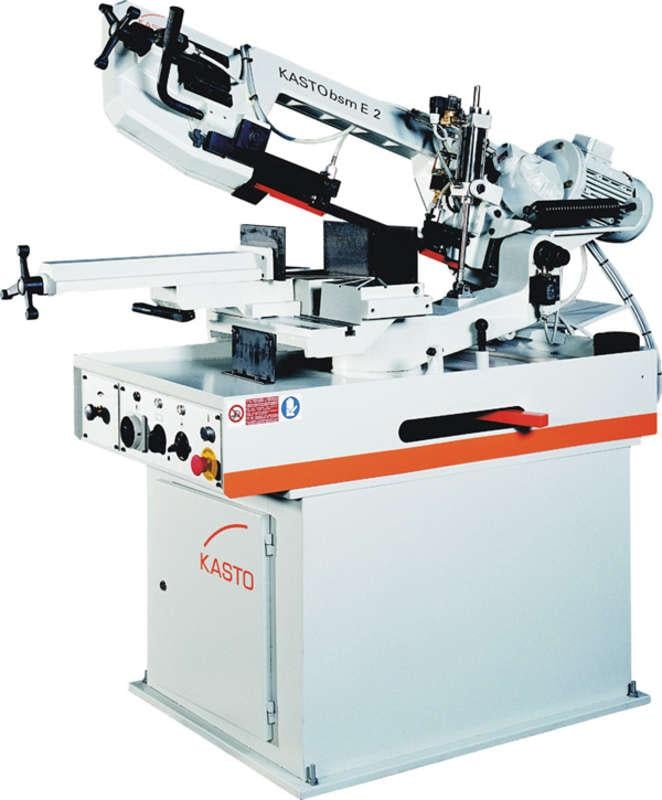 An economical Band Sawing Machine of sturdy construction, with two cutting speeds, for solutions of all kinds of cutting tasks, 90° and mitre cutting (-45°/+60°) of tubes, structural and solid material, designed for rough use in workshops. The KASTObsm E 2 offers uncompromising solutions for light to medium sawing tasks in machine shops. The universal bandsaw in sturdy construction is convincing in all sawing and mitre tasks (-45°/+60°) with reliability and process safety whether sawing tubes, profiles or solids. Among other things, the saw feed is controlled by an adjustable valve and the machine turns off automatically after the cut is finished.
In summary, this machine  is an ideal edition to any metal workshop. Once installed you won't remember what it was like to be using that old machine with inaccurate and slow cuts….
To see more information and technical specification check the catalogue page at our main site here.