From time to time our customers invite us to take a look at the jobs they do using tools purchased from us. We are always proud to see the high quality work that is produced when a craftsman uses the high quality tools that we sell.  Here is a quality piece of workmanship from the team at Mcbeth Joinery. They were contacted by a luxury hotel in Switzerland and asked to craft a bespoke sign made from solid oak.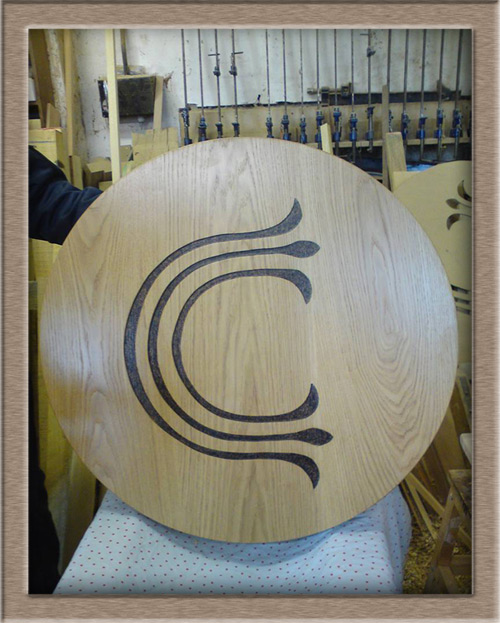 The 8oomm x 70mm solid oak sign was jointed with a Lamello Biscuit Joiner using no 6 biscuits. The design was routed with a Trend router and inlay cutter, then blackened with a pyrography burner. The outer diameter was trammelled with a Dewalt 1/2″ Router using Carb-i-tool Router Cutters. All these tools were supplied by Data.
We are sure you will agree that this is a quality piece of workmanship and will look great at the hotel in Switzerland.  Congrats to Mcbeth Joinery. Keep up the good work!
If you require a bespoke joiner / cabinet maker please contact Mcbeth Joinery at mcbethjoinery@btconnect.com