Hitachi WR16SA 1/2" Square Drive Impact Wrench
The WR16SA offers a huge torque of 360Nm and features Hitachi's new Inspire Design incorporating ergonomic features that improve comfort and adds durability. Designed for extreme use, the WR16SA offers the ultimate in power to accomplish the most demanding fastening applications with ease.With its powerful 480 Watt motor, the WR16SA produces class-leading torque. It generates 1,900 RPM and an impact rate of 2,100 IPM making it more than capable to overcome stubbornfasteners. The wrench is ideal for tightening and loosening nuts and bolts in the automobile, ship building, agricultural and construction industry. It is also useful when assembling scaffolding, installing electrical equipment, plumbing, HVAC installation and other various fastening applications.The armature bearing on the WR16SA is seated in aluminum, not plastic, to withstand the high heat and stress resulting from extreme use. It is constructed using Hitachi's patented IDI technology that enables the aluminum housing to be intertwined with an injection molded inner nylon core. This technology combines the durability of an all metal body tool with the double insulation advantages of today's tools with plastic housings. This improves tool reliability and greatly extends tool life.The WR16SA impact wrench is covered in a soft, yet durable elastomer compound, which absorbs vibration. The elastomer coating also provides a comfortable and slip-resistant grip and prevents the tool from sliding off a surface when not in use. The handle is angled outward in order to ergonomically conform to the way a hand grips the tool during repetitive use. The large nose bumper protects the tool's gear cover and additionally protects the user from heat if touched during continuous operation. A large forward/reverse rocker switch is designed for convenience to quickly change the fastening direction. At only2.8kg and 258mm in length, the WR16SA is the lightest and most compact impact wrench in its class reducing end user fatigue and allowing for flexible maneuvering in tight situations.
Features
Most powerful wrench in its class at 360Nm (266 ft-lbs)Soft grip handle for greater comfort and control
Innovative body design1/2" square drive
Specification
Capacity Ordinary Bolt M12 - M22Capacity High Tensile
Bolt M12 - M16Torque 360Nm
Drive 12.7mm (1/2") Square
Power Input 480WNo-Load Speed 1900/min
Full-Load Impact Rate 2100/min
Overall Length 258mm
Weight 2.8kg
Standard
Equipment
Side Handle
Wrench
Warranty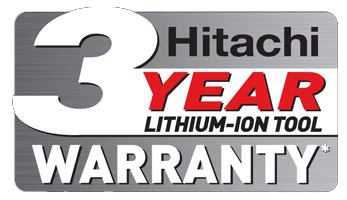 Please select a product to add a review to.